Yamaha MT-

125

–

Don't be afraid of the Dark!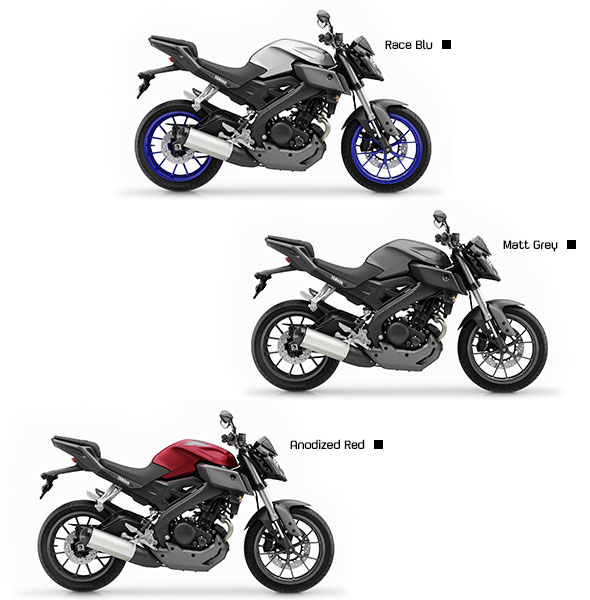 Sempena dengan pengenalan model terbaharu Yamaha MT-125, Yamaha telah menerbitkan sebuah klip video menarik mengenai model 'baby MT' berkenaan. Tagline atau tema Yamaha MT-125 ini ialah 'Don't be afraid of the Dark', yang penulis fahami secara ringkasnya bermaksud 'jangan takutkan kegelapan'.
Untuk memahami lebih mendalam apa yang diperkatakan oleh Yamaha mengenai model MT paling terkini mereka itu, di sini penulis salin kembali apa yang dipaparkan di dalam laman sesawang Yamaha UK, teruskan bacaan anda;
Yamaha's new generation of MT models have totally shaken up the world of motorcycling. With their radical style and ultra cool image, the MT family is all about pure riding emotion. Now the new MT-125 is here. And the 125cc class is never going to be the same again!
With its awesome looking naked chassis and the MT-125 really is like nothing else. Featuring aggressive streetfighter style that demands attention wherever you go, this bike has some serious attitude. And with its full-size chassis the latest MT gets maximum respect on the street.
You're only young once. So make sure that the new MT-125 becomes a part of your life. Now.
Di bawah berikut pula ialah maklumat lebih lengkap mengenai 'details' Yamaha MT-125. Jika anda mahu melihat spesifikasi penuh model berkenaan, anda boleh membacanya di artikel terdahulu
di sini
.
Radical new naked 125cc bike
MT family DNA gives a serious 'full-size' bike loo
Streetfighter style
Sporty, upright riding position for everyday fun
Deltabox frame and monoshock rear suspension
125cc single cylinder liquid-cooled 4-stroke
YZF-R125 platform with high-end components
41mm diameter upside down front forks
292mm floating front disc with radial caliper
Lightweight race-style Y-spoke wheels
High-tech LED instrumentpanel
Short tail end with LED taillight
Yamaha MT-125 setakat ini hanya khusus untuk pasaran di Eropah termasuk di pasaran UK. Tiga warna ditawarkan iaitu '
Anodized Red', 'Matt Grey' dan 'Race Blu'.